Wholesale Pet Products & Supplies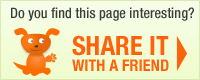 Pride Pup
Company Description: Fabulous Fine Pride Fashions for Masters and their Pets!
Find quality Pride fashions for dogs, cats and owners, created with taste and flair. From unique 'n sassy to classic rainbow designs, Pride Pup offers everything you need to build your own in-store Pride corner – a "must-have" for any store serving the GLBT community. Lots of fun for all your customers too!

Carefully crafted in North America, our pet shirts are also used by Tellington Touch practitioners in their work. Fits even the hard-to-fit dogs and made to last.

Our flexible low minimums let creative retailers carry excellent stock variety to build great in-store displays at reasonable costs.

Rainbow Collection – Trashy Dog Collection – Bear Collection – and more
Be proud of your choice, and don't miss out on this key growing segment of the pet market. Ask for "Pride Pup" by name.

(function() { window.prods = []; window.prices = []; })();