Wholesale Pet Products & Supplies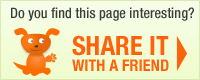 Dog E Lites
Company Description: Finally! A pet safety product that's gorgeous too!

FASHIONABLE PET SAFETY WITH NEW GENERATION FLASHING LED's
-Only LED's will give you the high intensity you need to see your pet from far.

SPORTS REFLECTIVE or BOUTIQUE JACQUARD STYLES
- Something special for each type of retailer, whether volume or specialty.
- Style and elegance, when lighted and when not.

BE SEEN & BE SAFE
- Visible a football field away – and then some!
- Multi-colored LED's flash in sequence for maximum visibility from all angles.
- LED's + Reflective Strips offer your pet Double Protection, effective day and night.

BEST SELECTION OF MODELS, COLORS & MATCHING ACCESSORIES
- Collars – Leads – Harnesses – Bandanas – Overalls
- 15 Designs to choose from. One style really doesn't fit all.

SUPERIOR DESIGN & VALUE FOR MONEY
- All our lighted collars are COMFORT FIT tested with soft, non-scrape backing.
- All Dog e Lites™ products are weather resistant, made with polymer circuit boards for superior flexibility, very light weight, buckle tested, with strong welded D-rings.
- Our Reflective strips are thermally bonded, not glued, allowing for longer wear resistance.
- SPECIAL SMALL DOG DESIGN is 5/8" width & ultra lightweight.
- Many Dog e Lites™ models sport our signature rubberized soft, scratch-resistant battery boxes.
SAVE YOUR STORE SHELF SPACE & INVENTORY $$$
- Each Dog e Lites™ model is offered in a maximum of 2 highly adjustable sizes so that the retailer can fit most dogs with a minimum of sizes. Our collars and harnesses are so flexible that they adjust right over the lights.
- Our attractive, efficient blister packages hang neatly on any store peg.
- Our compact lighted display doubles as a product peg, and helps promote any size inventory.

NOT JUST FOR DOGS! INTRODUCING Kit e Lites™!
- With 6 cats to every dog in most urban centers, cats need to be seen and safe too!
- Cats can find a comfortable fit in our XS dog collars or special break-away cat collars.

BATTERIES INCLUDED – AND SPARES TOO!
- All Dog e Lites™ lighted products include replaceable CR1220 (for smaller sizes) or CR2032 (for larger sizes)
batteries and our collars include 2 spares too!
- Additional spare batteries are also available to retailers for your customers' convenience.
- Average battery life is from 1 - 2 months of typical daily use.

OTHER GREAT NON-LIGHTED DOG E LITES™ PRODUCTS
- Dog e Alert!™ Pet Loss Prevention Device + Pet Locator offers un unbeatable and affordable pet safety combination. These revolutionary and simple tools for safety-conscious pet owners are must-haves for broad market and specialty retailers.
- Ultra-soft Rhinestone & Leather – especially for big dogs & simply brilliant!
Dog e Lites™ and Kit e Lites™…. Where Safety and Fashion Unite!