Wholesale Pet Products & Supplies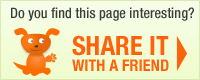 Cat Dancer Products

Company Description: Cat Dancer is a simple and inexpensive cat toy, one's first impression might be to dismiss it as a gimmick or a weird toy for foreign cats. After all it is only a piece of wire and some cardboard.

However, unique action of the wire combined with the shape of the cardboard and perhaps some other ingredient that only cats know, causes reactions in cats that other toys don't. The mere sight has been known to cause timid cats to become aggressively playful. Cats have even been known to bring the toy to their owners for playtime. (Complaints that this was happening too often in the wee hours led to the creation of the Cat Dancer Compleat which allows you to hang the toy up so the cat can play by themselves.)

And play they do, with leaps and twists, backflips and running in circles. Cats sometimes chase the toy until they are lying on the floor panting, and even then you can see they would continue if they could. Cat Dancer inspires an instant aerobic workout for cats (the New York Times called it, " Nordic Trak for cats"). A workout, by the way, that is too often missing in the life of the typical indoor feline.

With the introduction of Cat Dancer in 1983, cat toys changed forever. Being the first of the interactive or wand-based cat toys, it was so different that virtually every retailer needed to have a sample to test on their own cats before they would consider purchases. Fortunately, the toy's universal appeal always delivers a happy cat when tested.

Just ten years later, the readership of Cat Fancy voted Cat Dancer into their Hall of Fame as one of their all time favorite cat products. This loyalty is based on the remarkable fact that cats don't get tired of playing with Cat Dancer.

Cat Dancer Products also makes the Cat Charmer, an unbreakable polycarbonate wand with four feet of brightly colored fleece attached which imitates the action of the cats' arch enemy, the snake. The Catnip Cat Dancer includes a green plastic mouse handle infused with the scent of catnip, sealed into a package that holds the vapors in until opened the toy will give off the scent of catnip for four months once opened.

Mouse in the House, introduced in October 2007 is the first automatic cat toy designed to turn itself on, call your cats and then play with them when no one is home. Busy lifestyles and easy access to travel have resulted in a large number of cats who spend a lot of time alone in an empty house or apartment; this can lead to separation anxiety, laziness, obesity and a host of other health and behavior problems. Described as a 'Cuckoo Clock for cats' , Mouse in the house can provide much needed stimulus for cats left alone.

Honored with 'Best New Cat Toy ' at Superzoo and an 'Editors Choice' award from Pet Product News, Mouse in the House is an excellent addition to any cat's toy box.

If you or anyone you know has a cat and no Cat Dancer toys, then you're in a position to introduce them to something delightful.