Wholesale Pet Products & Supplies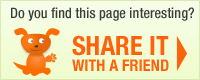 Petosan USA
Company Description: PETOSAN is a Worldwide Leader in new and innovative Dental Care for Pets.

Our Internationally Patented brushes have been designed by an experienced team of Scandinavian Dentists and Veterinarians. Until the opening of our Hudson, Ohio office our products have been available only to Veterinarians.

PETOSAN's Pet Dental Line is designed to be User-Friendly. Our brushes are clinically tested and extremely effective. The Double-Headed Design set at a 45 degree angle targets both the teeth and the gum line making brushing your pet's teeth a breeze!!

(function() { window.prods = []; window.prices = []; })();
Shop by Item type
Shop by Category
Dogs