Wholesale Pet Products & Supplies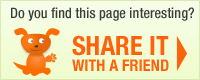 Fab4Pets - Bright Steps/EZ Steps Lines -Now offered by Bergan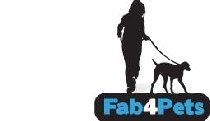 Company Description: Fab4Pets™ is a new self styled company that makes highly innovative and cutting edge outdoor safety wear and outdoor comfort accessories for pets….our Bright Steps™ and EZ Steps™ lines. Bright Steps incorporates Fibralite™ a patented illuminating fabric technology which weaves optical fibers into the fabric of our products ultimately producing light. EZ Steps uses Mighty Max Rubber™ a patented hydrogen bonded 200 core extra tough polymer chain silicone rubber for unparalleled strength and functionality.
We use naturally and environmentally sustainable materials whenever possible. The core and true essence of Fab4Pets is simply based upon the healthy, outdoor lifestyle fused with our love and dedication to our pets. We are constantly developing unique, highly functional and extremely durable outdoor safety products and accessories with inventive designs that fit your interests, lifestyle, needs and personality. Our design teams have spent countless hours of prototyping and testing our products enabling us to bring you products that once you've tried them we feel that you won't want to do without them. We know how special pets are in our lives and how they enhance living when they surround us. Our goal and objective is to contribute to this relationship and bond between person and pet through our Fab4Pets line.
• All of the products come in attention-grabbing designs and packaging that stand above the pack at retail.
• High Profit Margins
• We support all of our dealers and distributors with literature, web support, product images, product videos and store posters.

•COMPLETE MONEY-BACK SALES GUARANTEE ON ALL OF OUR PRODUCTS. TRY THEM AS LONG AS YOU LIKE. IF THEY ARE NOT STRONG SELLERS FOR YOU WE WILL REFUND YOUR MONEY.
(function() { window.prods = []; window.prices = []; })();