Wholesale Pet Products & Supplies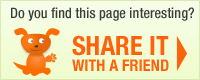 Beggar's Banquet LTD
Company Description: We manufacture unique angled boxes with small biscuits and clear containers with "Big Dog" biscuits - both award winning graphics and lip-smacking goodness - sure to appeal to your discriminating customers!

Featured varieties in our international line include: Italian Biscotti, baked with parmesan cheese; French Croissants, with delicious carob centers; Scottish Scones, made with peanut butter and hearty oatmeal; and our unique Fortune Cookies, with amusing "doggie-style" fortunes.

*We drop ship to your customer's for no additional charge.