Wholesale Pet Products & Supplies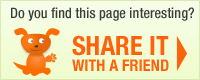 Etta Says! Inc.
Company Description: Etta Says! is a feel good, dog lovin' company based in St. Louis, MO. We create natural, healthy, eco friendly pet products with a hip sensibility, made right here in the USA. Our customers expect nothing less than the best and that's what we deliver.

Etta Says! currently offers a line of all natural Liver Treats available in three mouth watering flavors; beef liver, chicken liver, and lamb liver. Our treats are 100% freeze dried liver, containing no additives, fillers, or preservatives.

Etta Says! is excited to offer a brand new line of dog collars made from recycled bicycle inner tubes. Our new collars are eco-friendly, durable, and extremely smart looking.

Etta Says!, simply the best darn dog stuff on the planet!

(function() { window.prods = []; window.prices = []; })();
Shop by Category
Dogs
Cats