Wholesale Pet Products & Supplies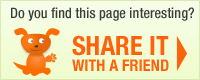 Canine Innovations, Inc.
Company Description: Canine Innovations, Inc. delivers effective training tools and unique solutions, that are safe and humane, to pet owners around the globe. We are very proud and excited to bring you our first unique product - the Pet Convincer™

A new, uniquely effective dog training device. Your unruly pet's party is over. Instantly Stops: excessive barking, jumping, stealing, digging, disobedience, and even aggression. It works for dogs, cats, and even birds. All units proudly made in USA , including accessories. So we guarantee exceptional quality - always!

*We drop ship directly to your customers. A $3.50 drop ship fee will be applied to these orders.

(function() { window.prods = []; window.prices = []; })();