Wholesale Pet Products & Supplies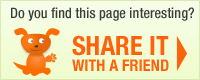 Herbsmith, Inc.
Company Description: From addressing seasonal allergies to nervous or anxious behavior to joint care, Herbsmith Inc. offers the natural option that so many of your customers are looking for. Now, there is a better way to support wellness in your animals.
For centuries the Chinese theories have offered herbal solutions that support health, not by simply addressing the issues, but by balancing the body's underlying disharmony. The result is better overall health, leading to better quality of life. Modified and perfected through nearly two decades of veterinary clinical practice, Herbsmith brings the wisdom and success of these ancient formulas to the modern animal.

Our Mission:
Herbsmith Inc. seeks to redefine the way the world views herbs and animal wellness. We strive to educate the public about the benefits of our unique herbal solutions and how to improve overall animal health. Through our high quality herbal blends and continued support of our carefully selected charities, Herbsmith Inc. aspires to positively affect animals around the world.


Shop by Category
Dogs
Cats
Horses