Wholesale Pet Products & Supplies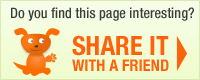 Natural Dog Company
Company Description: A dog's nose is highly sensitive and can become very painful when their tissues are dry, chapped or cracked. No pet owner wants to see his or her pet in pain or discomfort and Natural Dog Snout Soother can come to their rescue.

Snout Soother is the perfect constellation of 100% all natural nourishing, healing and moisturizing ingredients. Our soothing balm can be applied to a dog's nose as a preventative measure for dryness and cracking or it can be used to treat painful cracking and dryness that has already occurred.

Snout Soother is to dogs what ChapStick® is to people. If you ask just about any American family what they use for chapped lips, they will show you their ChapStick®. Now dog owners have their own product they can apply to their furry family member's nose. CALL FOR A FREE SAMPLE!

Snout Soother has a wide variety of uses:
• Dryness, Chapping, Cracking
• Show Dog Shiny Noses
• Windburn Prevention
• Natural Sunscreen
• Extreme Weather Conditions
• Rashes and Skin Irritations
• Fading Scars
• Puppy Acne
• Discoid Lupus
• Brachycephalic Breeds*

* Dogs with short snouts are notorious for dry and cracked noses

Snout Soother comes with a 100% satisfaction guarantee!

We Drop Ship Too. A $3 drop ship fee will be applied to orders shipped directly to your customers.
(function() { window.prods = []; window.prices = []; })();