Wholesale Pet Products & Supplies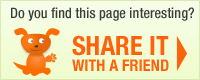 Gramercy Products / IDtag.com
Company Description: LittleGifts, Inc. was founded in 2000. Since then, we have grown to become a full-service company, specializing in jewelry and gift ware manufacturing focused on quality and uniqueness of design.

Combining over 20 years of design and manufacturing experience, LittleGifts jewelers stand by the quality and precision of our handcrafted products. Our expert craftsmen work with the finest quality materials to produce jewelry with a level of detail unparalleled in the industry today. Our unremitting perfectionism is a result of our relentless pursuit for excellence in our products. Quite simply, we demand the highest level of distinction and value in every step of the creation and manufacturing process.

From concept to finished product, LittleGifts commitment to excellence preserves in offering you a truly quality-driven vendor upon which you can rely.

(function() { window.prods = []; window.prices = []; })();