Wholesale Pet Products & Supplies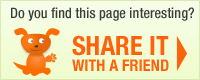 Pet Scentsations
Company Description: Winston Company Inc. began its life cycle in 1962 as a research and development, entity at MAPCO, a multi-million dollar energy company. MAPCO and Phillips Petroleum entered into a joint venture to develop bacteria/enzyme products that would digest human waste aboard NASA space capsules.

Since that time, we have grown by developing many products in several exciting markets. This has allowed us to extend our product lines and markets further in the United States and abroad.

Our core competencies rest in pet products, water gardening & aquarium products and several household chemical products. Winston's product lines are offered to independent retails throughout the US and abroad.

We have a firm understanding of the consumer's needs and wants which plays a major role in our product development decisions. Our decisions are propelled by consumer demand and we are constantly evolving our Research & Development efforts and our product lines to better serve the consumer. Our goal is, and always will be, to provide our customers with high quality products at competitive prices. It is our promise to you that we will never compromise when it comes to matters of quality of service.

*10% drop ship fee will be applied to orders being shipped directly to your customers.
Shop by Category
Dogs
Cats
Small animals