Wholesale Pet Products & Supplies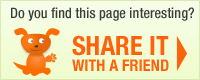 Pioneer Pet Products LLC
Company Description: SmartCat was conceived with the unique mission to provide products that are specifically designed to enhance the quality of life for cats by providing for their behavioral needs. This mission is what sets SmartCat apart from other companies.

SmartCat products, with their high quality design and construction, encourage the mental and physical stimulation of cats while meeting the needs of both cats and their humans. The products are designed by feline behavior experts and all are widely tested and approved before reaching the market.

SmartCat's extensive manufacturing capabilities have now taken the farmhouse kitchen operations to new heights. The mission, however, is still the same to provide superior products that will improve the quality of life for cats and their owners.

*We drop ship. A $2 drop ship fee will be applied.