Wholesale Pet Products & Supplies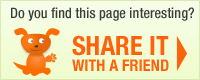 Kurgo
Company Description: Kurgo = Carry, Ergonomics & Go

Kurgo Products are designed, manufactured and marketed by Motivation Design LLC., a product development firm based in Newburyport, Massachusetts. The company develops solutions for everyday problems and awkward tasks that enable individuals to overcome life's daily annoyances.

*Products will be shipped from Hunter K9 Gear*

*We drop ship directly to your customers too!

(function() { window.prods = []; window.prices = []; })();
Shop by Item type
Shop by Category