Wholesale Pet Products & Supplies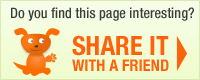 Wacky Walk'r
Company Description: Wacky Walk'r is incorporated as a subchapter-S company in the state of Pennsylvania and owned and operated by Michael Young. The company provides high quality and innovative dog leashes manufactured of 100% natural rubber tubing featuring force-inhibiting flexibility, relieving kinetic stress on both the animal and the walker.

Wacky Walk'r offers an ever-expanding set of products. In addition to its namesake, the company offers the Urban Wacky Walk'r and the Stubb'r (shorter variations of the Wacky Walker), Crazy Coupl'r and Tricky Tripl'r (for those with more than one dog), the Xtension (which attaches to retractable leashes), and Key Chains.

*Initial Order Minimum - $200.00

*We drop ship to your customers. A $5 drop ship fee will be applied.

(function() { window.prods = []; window.prices = []; })();
Shop by Item type
Shop by Category
Dogs