Wholesale Pet Products & Supplies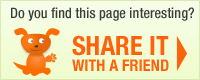 HG Pet Products, Inc.
Company Description: HG Pet Products, Inc. is the manufacturer of HG Pet Body Wash and Conditioner – the #1 choice for hundreds of Hollywood's A-List celebrities and movers-and-shakers when they want the best all natural and organic pet shampoo for their dogs and cats. Why is this pet shampoo so special to the people who are used to specifying the thread count of the sheets in their hotel room suites? Of course, it all starts with containing the highest quality ingredients! After searching high and low for the perfect pet shampoo, Los Angeles' own Dr. Doolittle, Chuck Rubin - the president of HG Pet Products, Inc. and known in many circles as the pet groomer to the stars, formulated his own line of safe, gentle, organic, pure, sulfate-free body washes, specially formulated for long-term hair and skin health. Manufactured in an FDA approved facility, this sulfate-free shampoo and conditioner is Veterinarian endorsed and is enriched with vitamins, proteins, essential lipids, and antioxidants.

HG Pet Body Wash and Conditioner recently premiered in the VIP gift bags at the GRAMMY Foundation's "Starry Night" benefit this past summer and starting in 2007 will be made available to the general public.

HG Pet Body Wash and Conditioner is manufactured in several human and pet appealing scents, including: coconut, lavender, Moroccan mint, oatmeal, and rosemary/cucumber. For the sensitive pet, a hypoallergenic brand is also available. And for that finishing touch, HG Pet Products has an enriching leave-on apple conditioner.

(function() { window.prods = []; window.prices = []; })();
Shop by Category
Dogs
Cats