Wholesale Pet Products & Supplies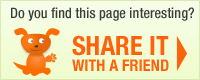 Growl and Meow, Inc.
Company Description: Growl and Meow was founded.by Paul and Kevin, co-owners of self-service dog washes and grooming spas in Chicago. As dog owners ourselves, we were frustrated in our attempts to find exciting and interesting pet spa products and treats that were also high-quality and effective. We became a resource for our friends and neighbors who are dog owners, and were then tasked to research information for our friends who are cat owners.
Our products are a result of our efforts to bring you the best quality products at the best prices. We have tested all of the products on our own dogs. And we have selected cat products that have the endorsement of our friends with cats. If it's not good enough for our friends and family, then it should not be good enough for you!

(function() { window.prods = []; window.prices = []; })();