Wholesale Pet Products & Supplies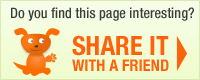 Art-Casso, LLC
Company Description: Introducing the hottest new pet gift this year! It's award winning Pup-Casso and Kitty-Casso, the world's first No Mess Paint Kits for Pets by Art-Casso. Our patent pending system is just good clean fun for your dog or cat. It keeps the paint off your pet and on the canvas so paws stay clean and dry. When your pet has finished creating his or her "masterpiece" it will be show time….not bath time!

Yes, that's right! Cats and dogs alike can unleash their inner artist and create a fetching masterpiece you'll cherish forever. It's fun, Creative and Interactive. Each kit contains five colors of paint, 3 pieces of canvas paper, 3 paw protectors, a picture frame, and a surprise gift for your pet (not you!). You'll see why Art-Casso's gifts proudly accepted second place BEST IN SHOW at the APPMA Global Pet Expo in February 2007!



Paint has been USA tested to assure lead free content.

(function() { window.prods = []; window.prices = []; })();
Shop by Category
Dogs
Cats