Wholesale Pet Products & Supplies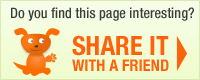 Paw Prints
Company Description: Paw Prints is the leading manufacturer of impulse items in the Pet Industry. Impulse! Impulse! Impulse! Our product line consists of the Paw Prints suction cup signs for the car windows, Paw Prints magnets for the fridge and car, "I Love My" and "Honor Student" Bumper Stickers, and Oval Euro Stickers. All are breed specific.

With all of the Paw Prints products you have a very nice mark-up, while still keeping the products cheap for your customers, resulting in high profits with a quick-turnover. All Display Packages come with FREE DISPLAY RACKS and FREE SHIPPING, even FREE shipping on all re-orders. The dollars that can be generated from 1 sq. foot of store space can't be matched.

Whether you're a small store or a large one, you should have some sort of impulse item by your registers to add extra easy dollars to each sale. Paw Prints provides products that are cute, unique, and most importantly..... That Sell!