Wholesale Pet Products & Supplies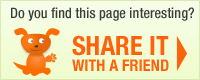 Watson's Pet Company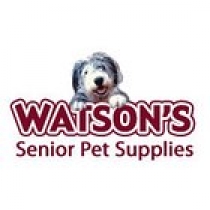 Company Description: Watson was not just any dog. Watson, a sheep dog lab mix, (a sheepador to those in the know) was to his owner, Arnie Costell, the perfect pet. A brother, a son, a best friend. He and Watson were of one mind…soulmates.

They were inseparable. They were family. When a wildfire ravaged his Malibu home, Arnie asked God to take everything else but leave his boy, Watson, alive. God granted him his request.

Walking Watson was as much for Arnie's benefit as it was for Watson's. When they walked they solved the world's problems, chased girls, cracked each other up, made a lot of folks smile and made the others jealous with their fraternal bond. That's why when Watson developed crippling spinal mylapothy and arthritis at age 15; it was catastrophic to both Arnie and his pal. His disease prevented Watson the use of his hind legs causing him to become depressed in the later months of his life. Arnie was heartbroken watching his companion slip away before it was his time.

He had to find a way to get him up and around, to give him the dignity in the latter months of his life as he had before he got sick. Watson's plight inspired Arnie to create the Bottom's Up Leash™, the patented harness that would prove to be the launch vehicle for his company into the senior and disabled pet business in 2004. The original hand-sewn leash that gave Watson a kind and gracious last few years with Arnie, hangs proudly in the company's Santa Monica headquarters. This product was voted the Editors' Choice Award (2004) by Dog Fancy Magazine, the largest consumer magazine for dogs and has been featured in many notable publications such as the New York Times, Atlanta Constitution, the Chicago Tribune and Vet Practice News.

The Bottom's Up Leash is a legacy to a wonderful dog, whose life inspired the creation of a new company that is dedicated to helping all pets as they age. Watson was one of roughly 68 million dogs in the United States and one of the 60% that are afflicted with some sort of rear and walking problem. He looks down and winks when one of his buds gets an extra lease on their lives because of one dog's impact on his owner.

Watson's Senior Pet Supplies has grown from one product at its inception to currently offering over 800 SKU's. Watson's is committed to building timely educational, informative content and premium, proprietary and revolutionary products designed to help offer pets and their owners a better quality of life as they age. They are located in Santa Monica, CA close to the homes of their founder, Arnie Costell.


(function() { window.prods = []; window.prices = []; })();