Wholesale Pet Products & Supplies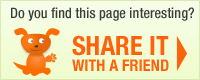 Komfort Pets, LLC
Company Description: The revolutionary Komfort Pets Carrier is the world's first climate-controlled pet carrier designed to automatically keep pets cool when it's too hot and keep them warm when it's too cold.

Komfort Pets has pioneered a patent-pending technology to offer both heating and cooling capabilities for your pet's comfort. Our temperature control system is designed to complement the natural methods by which a pet regulates its own body temperature by using both conduction and convection simultaneously. We have incorporated this ingenious technology into the best-looking and most distinctive pet carrier in the marketplace today.

The Komfort Pets Carrier can be taken or used almost anywhere. It is surprisingly affordable and can be used in cars, SUVs, RVs, rental cars, boats, or in your home or garage to provide a comfortable cooled or heated sanctuary for cats, dogs, rabbits, or just about any other household pet. The Komfort Pets Carrier can be customized for police and military applications, and is available with an interlocking stackable top for the show dog circuit and other uses.

Comfort for your pet is Priceless, yet Affordable.

Our company is built on the belief that our actions should help make the difference in the lives of others. This belief has been fully agreed upon and enacted in our business model and culture at Komfort Pets. In addition to providing products that enhance quality of life, it is out policy to gladly give 10% of our earning to charities worldwide.

*We drop ship directly to your customers too!
(function() { window.prods = []; window.prices = []; })();
Shop by Category
Dogs
Cats