Wholesale Pet Products & Supplies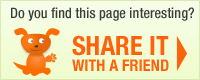 Baer Enterprises, LLC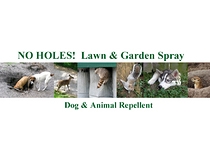 Company Description: Baer Lawn & Garden now offers a safe and effective method to keep your pets out of your flower beds and from digging holes in your garden, lawn, flowerbeds or under fences. Also keeps dogs, cats, deer, rabbits, squirrels and other animals from getting into gardens, flower beds, garbage cans or any other areas. Formulated from Natural Plant Oils, NO HOLES! Lawn & Garden Spray offers great results with a low price!

Baer Lawn & Garden (a division of Baer Enterprises LLC) is committed to RESEARCH, INNOVATION and VALUE.

We believe that all three of our values, RESEARCH, INNOVATION and VALUE, are connected and interdependent. World-class RESEARCH leads to product INNOVATION to create VALUE for our customers. Everything we do spins off of this concept.

Our employees are carefully selected, trained and valued. Their talents contribute to both creative research and innovative products, manufacturing and marketing techniques.

All of this is for the sole reason of creating value in the competitive landscape with innovative products that allow our customers to compete globally.

The book of Ephesians (3:20) says, "Now to him who is able to do immeasurably more than all we ask or imagine according to his power that is at work within us." All of these values and mission statements come from the fact that Baer Enterprises is committed to excellence for His glory.

Started in the Summer of 2004 by Brian K. Baer, Baer Enterprises, LLC is a small but growing company. Mr. Baer is an experienced Chemical Engineer with a Masters degree in business. As the CEO of Baer Enterprises, LLC, Mr. Baer is committed to the concepts and values of the company.

Baer Enterprises values its customers and would appreciate any comments, suggestions or questions.

(function() { window.prods = []; window.prices = []; })();