Wholesale Pet Products & Supplies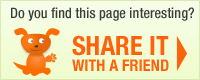 PuchiBag, Inc.
Company Description: PuchiBag was founded in 1999, by DeEdyre Burks and former partner Deann Zampelli, two los Angeles businesswomen who decided to bring together their knowledge of both fashion and furry friends. The line has been sold to over 1000 stores internationally and has appeared in feature films (including MGM's "legally Blonde"), numerous publications (including InStyle, US Weekly, Vogue, Marie Claire and The New York Times) and has a long list of celebrity fans (see our News and Media page for more details).

PuchiBags are functional, fashionable and fabulous bags designed to give the fashion-conscious pet owner a viable alternative to the pet carrier of old. No animal skins are used in the creation of these totebags, backpacks and slings. Each year, hundreds of bags are donated to various non-profit organizations for use in fund-raisers that benefit animals worldwide. Fabrics and styles will be changed accordingly with the seasons and trends, but basic styles will be available year-round.

*We drop ship directly to your customers for a $7.50 drop ship fee.