Wholesale Pet Products & Supplies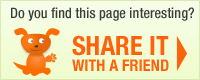 Proball, Inc.
Company Description: We are a small family owned business and manufacture the GO-FRRR BALLS in Bellingham Washington. We feel a well exercised dog is usually a healthy dog.

*Please note Go-frrr are not sold at Petco, Petsmart or Walmart. Be the supplier for your area........

Our fetch ball solves a problem for dog owners...they can launch the ball over and over again without throwing.

GO-FRR BALLS are fun, non-toxic...and they float!


(function() { window.prods = []; window.prices = []; })();