Wholesale Pet Products & Supplies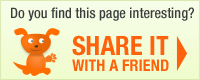 Nootie
Company Description: Nootie is a pet lifestyle brand inspired by products we used for ourselves, but made for pets. We want your pet to be healthy, happy, and have the best possible hygiene. nootie is endorsed by veterinarians, professionals in the pet industry and, most importantly, our customers.
Our history
The inspiration for Nootie began while searching for shampoo for our dog, Nootie. We discovered most pet shampoo fragrances were not very appealing and thought, "Why not... indulge our Nootie with the same fragrances we so often enjoy ourselves?" Hence Nootie was born.
When Nootie turned up his nose at all those difficult-to-administer and unpalatable supplements, we championed to find a solution. With the help of our in-house formulators having more than 20 years experience in the veterinarian industry, we developed a line of delicious, soft chew supplements that your pet will surely sit still for.
All our products are made in the US.

'Dogs / Shampoos and Grooming' products:
(function() { window.prods = []; window.prices = []; })();