Wholesale Pet Products & Supplies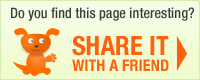 Manufacturer: Angels for Animals
28oz Soy Blend Jar Candle - Pumpkin Souffle: Wholesale Products

Be the first to write a rating review
Rating





(0 votes)
Product description:Angels for Animals natural soy blend candles provide a high fragranced, clean burning candle that offers meaning and beauty to any space.
Our NATURAL SOY BLEND candles are hand-poured in small batches using premium natural oil fragrance and only NATURAL WICKS.
This ensures even burning and maximum fragrance saturation. Our designs are baked on at 1200 degrees and the quotes have been silk screened. This process allows the candle light to glow from behind the images creating a beautiful unique effect on these works of art. Our paw print ribbon secures our angel wing that is colorwashed to correspond to each fragrance while the inside contains information on Angels for Animals and its mission to give back to animal welfare.
This 28oz natural soy blend candle is currently available in 7 fragrances and should provide approximately 160 HOURS BURN TIME.


PUMPKIN SOUFFLE- Sweet sugary top notes become the perfect companion to a spicy pumpkin gingerbread with heart notes of nutmeg, clove, and cinnamon and bottom notes of hazelnut and caramel.


QUOTES:
Angel of Peace- "Peace is giving up the love of power for the power of love"

All Things Bright- "All things bright and beautiful All creatures great and small All things wise and wonderful The Lord God made them all"

Angel of Compassion- "The greatness of a nation and its moral progress can be judged by the way its animals are treated" Gandhi

Angel of Wonder- "Every blade of grass has its angel that bends over and whispers:
grow, grow" The Talmud

Angel of Kindness- "Be kind to everything that lives" Native American Proverb


"Angels for Animals, the gift that gives back"


If you want to be able to order this product, please login to your account
Manufacturer: Angels for Animals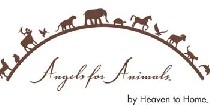 Order terms
Typical delivery time frame: 5 days
Opening Order Minimum: $45.00
Re-Order Minimum: $45.00
Free Shipping: No
Terms Offered (upon approval): No
Payment Terms:
Credit Card: MasterCard; Visa; American Express; Discover;
Upon Credit Approval: COD;
More from Angels for Animals
User Reviews: