Wholesale Pet Products & Supplies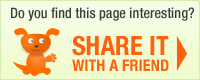 Manufacturer: Angels for Animals
8oz Reed Diffuser - Mandarin: Wholesale Cats Gift Products Products

Be the first to write a rating review
Rating





(0 votes)
Product description:Angels for Animals premium high fragrance reed diffusers are truly like no other on the market. Our high fragrance reed diffuser oils are formulated to flow through the reeds, rather than just coating them. This ensures maximum diffusing performance for months of enjoyable fragrance while our exclusive silk screened design provides beautiful decoration to any space.

Each Angels for Animals highly concentrated reed diffuser fragrances are made with natural oils that do not contain any harmful solvents. 100% ALCOHOL FREE.

Angels for Animals reed diffusers offer an attractive alternative to scented candles when an open flame is not preferred. It is Angels for Animals mission that a portion of proceeds will go toward animal welfare. The diffusers are currently offered in 3 fragrances and are packaged using recycled materials.

Lasts 6+ months.

MANDARIN- A lively, uplifting citrus with a spicy heart. Grapefruit and tangerine are combined with vetiver and rosemary to create this outspoken citrus.

"Angels for Animals, the gift that gives back"

If you want to be able to order this product, please login to your account
Manufacturer: Angels for Animals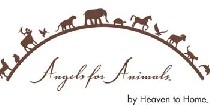 Order terms
Typical delivery time frame: 5 days
Opening Order Minimum: $45.00
Re-Order Minimum: $45.00
Free Shipping: No
Terms Offered (upon approval): No
Payment Terms:
Credit Card: MasterCard; Visa; American Express; Discover;
Upon Credit Approval: COD;
More from Angels for Animals
User Reviews: