Wholesale Pet Products & Supplies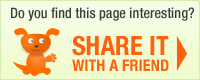 Manufacturer: Fab4Pets - Bright Steps/EZ Steps Lines -Now offered by Bergan
Bright Steps Reflective Leg Bands: Wholesale Products

Be the first to write a rating review
Rating





(0 votes)
Product description:Visibility at night is a serious concern for the dog, the handler and motorist.
Bright Steps Reflective Leg Bands are the most effective way to provide visibility at night because the reflective material is on the moving part of the dog. This allows motorists to clearly identify that there is a moving object up ahead.
The Leg Bands fit easily and comfortably on dogs legs for maximum night time protection. The Leg Bands are available in 3 sizes; small , medium and large and are machine washable. Water and weather resistant
Made with environmentally sustainable materials.

If you want to be able to order this product, please login to your account
Manufacturer: Fab4Pets - Bright Steps/EZ Steps Lines -Now offered by Bergan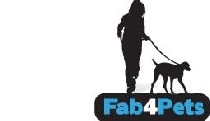 Order terms
Typical delivery time frame: 4 days
Free Shipping: $200.00
Terms Offered (upon approval): Yes
Payment Terms:
Credit Card: MasterCard; Visa;
Upon Credit Approval: NET 30;
More from Fab4Pets - Bright Steps/EZ Steps Lines -Now offered by Bergan
User Reviews: