Wholesale Pet Products & Supplies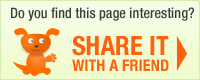 Manufacturer: Fab4Pets - Bright Steps/EZ Steps Lines -Now offered by Bergan
Big Dog Control Coupler with T-Bone Handle: Wholesale Products

Be the first to write a rating review
Rating





(0 votes)
Product description:EZ Steps uses the latest flex style and pressure sensitive fabrication manufacturing methods to create these Big Dog Control Coupler leashes to walk 2 big dogs at once, tangle and stress free.
Relieves stress on your arms, neck and shoulders when walking dogs that may pull or jump. Also relieves stress on dogs neck. Hydrogen Bonded Super Rubber, re-enforced with high tension resistant polyester and ergonomic soft handle all remarkably absorb tension.
These leashes are available in red, blue, black and orange and are 26" long. Suitable for dogs with combined total weight up to 500 lbs. Water and weather resistant.
Made with environmentally sustainable materials.
If you want to be able to order this product, please login to your account
Manufacturer: Fab4Pets - Bright Steps/EZ Steps Lines -Now offered by Bergan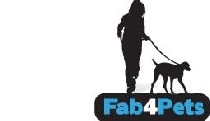 Order terms
Typical delivery time frame: 4 days
Free Shipping: $200.00
Terms Offered (upon approval): Yes
Payment Terms:
Credit Card: MasterCard; Visa;
Upon Credit Approval: NET 30;
More from Fab4Pets - Bright Steps/EZ Steps Lines -Now offered by Bergan
User Reviews: