Wholesale Pet Products & Supplies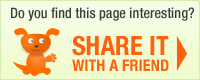 Manufacturer: North Woods Animal
North Woods Nibbles - 12 Bags/Case: Wholesale Products

Be the first to write a rating review
Rating





(0 votes)
Product description:North Woods Nibbles are small hypoallergenic, (no wheat, corn or soy), dog treats. There are 3 oz of Peanut Butter Bones and Cheddar Rounds in the same bag. Perfect for when the dog needs a Nibble!
All North Woods Animal Treats are baked by hand in small batches with all human grade ingredients. 100% of the ingredients are sourced in the United States.
The ingredients are Rye Flour, Rice Flour, Oatbran, Dried Chedddar Cheese or Peanut Butter, Barley Flakes, Flaxseed, Canola Oil, Dried Whole Eggs.
Your purchase supports Lifeskills, a workshop for challenged adults.
12 bags to a ship case.
If you want to be able to order this product, please login to your account
Manufacturer: North Woods Animal
Order terms
Typical delivery time frame: 7 days
Opening Order Minimum: $24.00
Re-Order Minimum: $24.00
Free Shipping: $300.00
Terms Offered (upon approval): No
Payment Terms:
Credit Card: MasterCard; Visa;
Upon Credit Approval: ;
More from North Woods Animal
User Reviews: