Wholesale Pet Products & Supplies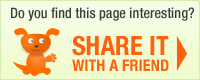 Manufacturer: Purple Pebble
Cuddle Mat (double-sided): Wholesale Products

Be the first to write a rating review
Rating





(0 votes)
Product description:The Cuddle Mat is a practical and versatile bedding alternative. Far more than simply a floor covering, this "super mat" is high pile, offering an almost stuffed feel. Unlike stuffed beds, however, Cuddle Mat provides consistent cushioning and safety for chewers.

100% recycled, durable, non-allergenic/non-irritant, moisture-wicking, stain-resistant, anti-bacterial.

Easy care: 100% machine wash/Quick Dry.
(Double-sided feature reduces number of washes).

Made in USA.
If you want to be able to order this product, please login to your account
Manufacturer: Purple Pebble
Order terms
Typical delivery time frame: 5 days
Opening Order Minimum: $150.00
Re-Order Minimum: $50.00
Free Shipping: $500.00
Terms Offered (upon approval): Yes
Payment Terms:
Credit Card: MasterCard; Visa; Discover;
Upon Credit Approval: NET 15;
More from Purple Pebble
User Reviews: