Wholesale Pet Products & Supplies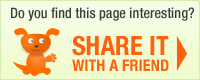 Manufacturer: Purple Pebble
Cuddle Mat with bumper sides (double-sided): Wholesale Products

Be the first to write a rating review
Rating





(0 votes)
Product description:The Cuddle Mat is a practical and versatile bedding alternative. Far more than simply a floor covering this "super mat" has a high pile, offering an almost stuffed feel. Unlike stuffed beds, however, Cuddle Mat provides consistent cushioning and safety with regard to chewers.

Cuddle Mat with bumper sides offers pet maximum safety and space while protecting from crate bars or shelter walls. Hassle-Free installation - scored sides/no attachments.

The 100% recycled fabric is durable, non-allergenic/non-irritant, moisture-wicking, stain-resistant and anti-bacterial.

Easy care: 100% machine wash/Quick Dry.
(Double-sided feature reduces number of washes.)

Made in USA.
If you want to be able to order this product, please login to your account
Manufacturer: Purple Pebble
Order terms
Typical delivery time frame: 5 days
Opening Order Minimum: $150.00
Re-Order Minimum: $50.00
Free Shipping: $500.00
Terms Offered (upon approval): Yes
Payment Terms:
Credit Card: MasterCard; Visa; Discover;
Upon Credit Approval: NET 15;
More from Purple Pebble
User Reviews: