Wholesale Pet Products & Supplies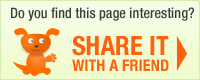 Manufacturer: Creature Leisure
Ultimate Crate Mat: Wholesale Products
If you want to be able to order this product, please login to your account
Manufacturer: Creature Leisure
Order terms
Typical delivery time frame: 5 days
Free Shipping: No
Terms Offered (upon approval): Yes
Payment Terms:
Credit Card: MasterCard; Visa; American Express;
Upon Credit Approval: COD; NET 15; NET 30;
More from Creature Leisure
User Reviews:
ultimate crate mat

(by Creature Comforts, May, 07, 2009)

Very durable mat which is perfect for crate use. The materials used are of excellent quality and it is not the kind of pad your dog can "ball" up as he runs into the crate. Highly recommend.