Wholesale Pet Products & Supplies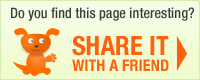 Manufacturer: Cat-Man-Doo Inc
1 ounce Extra Large Dried Bonito Flakes: Wholesale Cats Products

Be the first to write a rating review
Rating





(0 votes)
Product description:This is a high protein, all natural treat. It may also be used as a healthy meal additive. It contains no additives and no preservatives. The natural oils in the fish promote good digestion and a silky coat. A great treat for dogs or cats!

What is Bonito?
Bonito is a fish which swims in the waters of the Western Pacific Ocean. It is a schooling fish which hails from the Tuna family. Since Bonito is a bony fish it is rarely eaten for its meat. Instead the dark, oily fish is carefully dried and shaved into very fine, intensely flavored flakes. The Japanese use these flakes to make a savory broth, while cats and dogs love the flakes just the way they are, right out of the container!

Ingredients:
Crude Protein min. 76%
Fat min. 3%
Crude Fiber max. 1%
Moisture max. 12%
Taurine min. 35%

* Not intended as a meal substitute.

If you want to be able to order this product, please login to your account
Manufacturer: Cat-Man-Doo Inc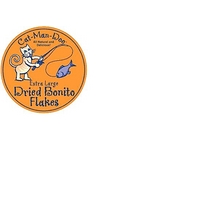 Order terms
Typical delivery time frame: 7 days
Free Shipping: No
Terms Offered (upon approval): No
Payment Terms:
Credit Card: MasterCard; Visa; American Express; Discover;
Upon Credit Approval: ;
More from Cat-Man-Doo Inc
User Reviews: