Wholesale Pet Products & Supplies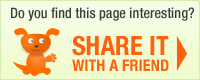 Manufacturer: Etta Says! Inc.
Etta Says! Recycled Rubber Dog Collar: Wholesale Products

Be the first to write a rating review
Rating





(0 votes)
Product description:Etta Says! eco-friendly collars are made from recycled bike tubes, and hand stitched in the good old USA. These collars have a nylon web core for strength, and to prevent stretching. The sturdy metal buckle provides durability, and the recycled rubber exterior is water resistant. The contrast color stitching gives it a hip urban feel. So whether your dog is lounging on the couch or playing catch at the dog park, he'll be sporting the coolest collar around, and helping the environment.

Sizes:
Small - 11-14"
Medium - 14-18"
Large - 18-22"
If you want to be able to order this product, please login to your account
Manufacturer: Etta Says! Inc.
Order terms
Typical delivery time frame: 5 days
Opening Order Minimum: $50.00
Re-Order Minimum: $50.00
Free Shipping: $100.00
Terms Offered (upon approval): Yes
Payment Terms:
Credit Card: MasterCard; Visa; American Express; Discover;
Upon Credit Approval: COD; NET 30;
More from Etta Says! Inc.
User Reviews: