Wholesale Pet Products & Supplies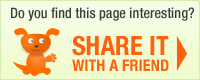 Manufacturer: Angels for Animals
Memorial Candle - 9oz Healing Rain: Wholesale Dogs Products for Humans Candles Products

Be the first to write a rating review
Rating





(0 votes)
Product description:* FREE 5x7 Point of Purchase Display w/ intial order

HEALING RAIN
Capture the essence of a cleansing rain with the soothing and uplifting essential oils of vetiver and grapefruit. Water lily, peony and lavender billow with fresh softness warmed by light wood tones.

• Eco-friendly Natural Soy
• 60 Hour Burn Time
• Natural Fragrance Oils
• Cleaner Burn
• Dye Free
• Handcrafted in America
• Available in 2 Fragrances
• Great CUSTOMER GIFT

With essential oils of Vetiver and Grapefruit to soothe and uplift your spirits. The jar has silk screened artwork consisting of our logo and the following moving quote:

"Until one has loved an animal a part of one's soul remains unawakened."

The hang tag describes that a portion of proceeds will be donated in memory of the animal and offers the opportunity to share a memory on our website. At Angels for Animals we know that losing an animal can be a very painful process that animal lovers share. It is our hope that this beautiful candle can provide some comfort

Better than a card or flowers!

If you want to be able to order this product, please login to your account
Manufacturer: Angels for Animals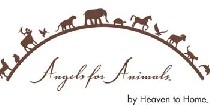 Order terms
Typical delivery time frame: 5 days
Opening Order Minimum: $45.00
Re-Order Minimum: $45.00
Free Shipping: No
Terms Offered (upon approval): No
Payment Terms:
Credit Card: MasterCard; Visa; American Express; Discover;
Upon Credit Approval: COD;
More from Angels for Animals
User Reviews: