Wholesale Pet Products & Supplies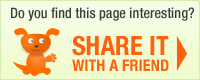 Manufacturer: Pet Qwerks, Inc
Plush Songbirds: Wholesale Cats Products

Be the first to write a rating review
Rating





(0 votes)
Product description:With realistic bird sounds!
Cats and dogs alike can't resist these colorful birds. They sing and chirp when squeezed, Natural and pleasant bird sounds are reproduced electronically. Whether you choose the brilliant red cardinal or the 70's songbird, your pet will soon be singing your praises!

Approx. 7" long. Order a flock today!


If you want to be able to order this product, please login to your account
Manufacturer: Pet Qwerks, Inc
Order terms
Typical delivery time frame: 5 days
Opening Order Minimum: $100.00
Re-Order Minimum: $100.00
Free Shipping: No
Terms Offered (upon approval): Yes
Payment Terms:
Credit Card: MasterCard; Visa; American Express;
Upon Credit Approval: COD; NET 30;
More from Pet Qwerks, Inc
User Reviews: