Wholesale Pet Products & Supplies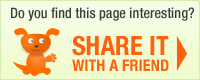 Manufacturer: Herbsmith, Inc.
Herbsmith Comfort Aches: Wholesale Cats Health Care Products Products

Be the first to write a rating review
Rating





(0 votes)
Product description:Maintains a healthy musculoskeletal system, even in the roughest of play. May aid discomfort from everyday training, competition or daily activity.


If you want to be able to order this product, please login to your account
Manufacturer: Herbsmith, Inc.
Order terms
Typical delivery time frame: 7 days
Free Shipping: No
Terms Offered (upon approval): Yes
Payment Terms:
Credit Card: MasterCard; Visa; American Express; Discover;
Upon Credit Approval: NET 30;
More from Herbsmith, Inc.
User Reviews: