Wholesale Pet Products & Supplies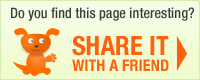 Manufacturer: E&S Imports
Breed Specific Flower Pots: Wholesale Products

Write a rating review of this product
Rating





(1 votes)
Product description:Designed to fit a 3.5 to 4" flower pot. Our plant holders can also be used for other decorative purposes. They can hold kitchen spoons, vanity towels orpens. All hand painted, each dog has a different pot and unique style.

Packaged in a color gift box, each dog has its own picture on the outside of the box.
If you want to be able to order this product, please login to your account
Manufacturer: E&S Imports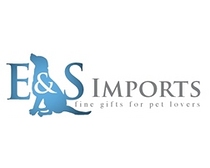 Order terms
Typical delivery time frame: 5 days
Opening Order Minimum: $150.00
Re-Order Minimum: $150.00
Free Shipping: No
Terms Offered (upon approval): Yes
Payment Terms:
Credit Card: MasterCard; Visa; American Express; Discover;
Upon Credit Approval: NET 30;
More from E&S Imports
User Reviews:
Sells Well

(by giftmarket inc., Jun, 15, 2010)

When merchandised with greenery and flowers, these planter sell well. Buy all breeds and you create a beautiful 6' display that retails well year round.