Wholesale Pet Products & Supplies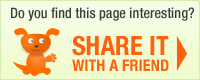 Manufacturer: EcoWellDog, Inc.
Ear Wipes - 50 pre-moistened towelettes: Wholesale Products

Be the first to write a rating review
Rating





(0 votes)
Product description:Ear Wipes are a convenient way to clean your dog's delicate ears. The pre-moistened pads contain colloidal silver, an all natural ingredient that suppresses bacteria, and witch hazel, which has been used for generations to safely cleanse and sanitize. Our botanical blend gets rid of dirt, wax and debris while reducing unpleasant odors.

Ingredients Water (Aqua), Hamamelis Virginiana (Witch Hazel) Leaf Water, Glycerin, Colloidal Silver, Propanediol, Echinacea Angustifolia Extract, Calendula Officinalis Flower Extract, Symphytum Officinale Leaf Extract, Larrea Mexicana Extract, Althaea Officinalis Root Extract, Verbuscum Thapsus Extract, Lavandula Angustifolia (Lavender) Oil, Decyl Glucoside, Citric Acid, Potassium Sorbate, Benzoic Acid

If you want to be able to order this product, please login to your account
Manufacturer: EcoWellDog, Inc.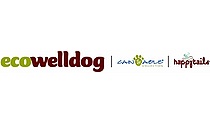 Order terms
Typical delivery time frame: 5 days
Free Shipping: $350.00
Terms Offered (upon approval): Yes
Payment Terms:
Credit Card: MasterCard; Visa; American Express; Discover;
Upon Credit Approval: NET 30;
More from EcoWellDog, Inc.
User Reviews: