Wholesale Pet Products & Supplies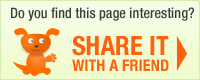 Manufacturer: EcoWellDog, Inc.
Ear Aid: Wholesale Products

Be the first to write a rating review
Rating





(0 votes)
Product description:A gentle, all-natural two part program that cleans and deodorizes your dog's ears.

Statistics show that ear infections are the number one reason why dog owners visit the vet. It often takes multiple visits to eliminate the problem which is not only frustrating (for both dog and owner) but it's also very expensive.

The best way to prevent a dog's ear infection is to start a regular home cleaning regimen. This not only helps to stop infections before they start but it also keeps the owner in tune with the condition of the dog's ears.

To help dog owners combat ear infections happytails has created Ear Aid, a dual-action program that works to clean, deodorize, and protect a dog's ears. It's easy to use, all natural, highly effective and extremely affordable!


If you want to be able to order this product, please login to your account
Manufacturer: EcoWellDog, Inc.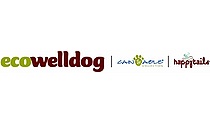 Order terms
Typical delivery time frame: 5 days
Free Shipping: $350.00
Terms Offered (upon approval): Yes
Payment Terms:
Credit Card: MasterCard; Visa; American Express; Discover;
Upon Credit Approval: NET 30;
More from EcoWellDog, Inc.
User Reviews: