Wholesale Pet Products & Supplies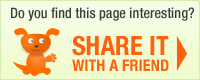 Manufacturer: American Health Kennels
Kitty Kissers - 24 boxes/case: Wholesale Products

Be the first to write a rating review
Rating





(0 votes)
Product description:5 tasty flavors to choose from:

-Shrimp - Natural freeze-dried shrimp that can be used purely as a treat or sprinkled on the finicky feline's food to enhance its flavor.

-Chicken Liver - One hundred percent chicken livers come from USDA approved farm-raised chickens. Freeze-dried to retain natural flavors, they are preservative free and nutritious.

-Beef Liver - One hundred percent freeze-dried beef livers are an ideal choice for rewarding your pet. Like the chicken livers they are USDA approved and are healthy as a snack or a meal.

-Anchovies - All-natural, dried anchovies are irresistible to cats. For as long as fish have been on the planet, cats have been craving them! Anchovies are a perfect any-time feline snack.

-Squid - 100% dried Squid are the newest addition to the Kitty Kissers Line. Spin dried and sliced into disks, this is Calamari for Cats!
If you want to be able to order this product, please login to your account
Manufacturer: American Health Kennels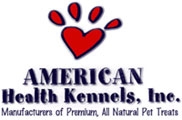 Order terms
Typical delivery time frame: 7 days
Free Shipping: $2000.00
Terms Offered (upon approval): No
Payment Terms:
Credit Card: MasterCard; Visa; American Express; Discover;
Upon Credit Approval: COD;
More from American Health Kennels
User Reviews: