Wholesale Pet Products & Supplies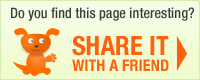 Manufacturer: American Health Kennels
Mr. Beak's Hookbill Bird Treats: Wholesale Birds Bird Supplies Treats Products

Be the first to write a rating review
Rating





(0 votes)
Product description:When you add Mr. Beak's ® all natural treats to your hookbill bird's regular diet, you take an important step toward ensuring his health, happiness, and well-being.

At American Health Kennels, Inc., we prepare top quality, nutritious fruits, nuts, and seeds to bring you the finest bird treats available. Mr. Beak's ® are healthy, highly digestible, and delicious.

For over a decade, American Health Kennels, Inc. has manufactured all natural pet treats. At our facility, in the heart of the Florida Everglades, we produce these pure, irresistible snacks for the love of your bird!

Ingredients: Peas, Bananas, Peanuts, Corn, Sunflower Seeds, Carrots, Papaya, Raisins, Chili Peppers.


If you want to be able to order this product, please login to your account
Manufacturer: American Health Kennels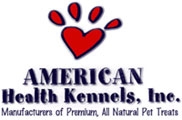 Order terms
Typical delivery time frame: 7 days
Free Shipping: $2000.00
Terms Offered (upon approval): No
Payment Terms:
Credit Card: MasterCard; Visa; American Express; Discover;
Upon Credit Approval: COD;
More from American Health Kennels
User Reviews: