Wholesale Pet Products & Supplies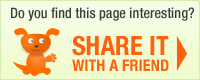 Manufacturer: Doggles
Bow Wow Beauty Bars - 4.5 oz.: Wholesale Dogs Shampoos and Grooming Spa Products Products

Be the first to write a rating review
Rating





(0 votes)
Product description:Beauty Bars are free of sulfates! Healthy for you and your pet!

Hypo-allergenic 4.5 oz bars with NO Detergents, Sulfates, Surfactants, or Alcohol.

Use as you would any pet shampoo. Natural conditioners moisturize the skin and coat. Easy to use bar lasts much longer than liquid shampoos. Rich lather rinses easily and leaves your pet feeling great!

Made in the USA. Plus get a FREE collar charm with every bar!

If you want to be able to order this product, please login to your account
Manufacturer: Doggles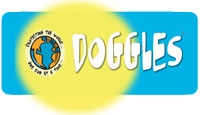 Order terms
Typical delivery time frame: 5 days
Opening Order Minimum: $150.00
Re-Order Minimum: $100.00
Free Shipping: No
Terms Offered (upon approval): No
Payment Terms:
Credit Card: MasterCard; Visa; American Express;
Upon Credit Approval: COD;
More from Doggles
User Reviews: