Wholesale Pet Products & Supplies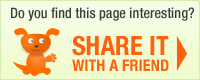 Manufacturer: Flipo Group
Odor Armor: Wholesale Products

Be the first to write a rating review
Rating





(0 votes)
Product description:"Odor Armor
Flipo's New Odor Eliminator and Spot Remover is finally here! The Odor Armor is the product you have been waiting for!!! It beats others in the market, guaranteed!
The Odor Armor is a very potent and effective odor eliminator and spot remover that Benzaco Scientific, Inc. currently makes. Benzaco Scientific, Inc. researches, designs, manufactures and applies state-of-the-art chemical and equipment technology for odor control. Benzaco's chemists have a deep understanding of the ability of specific naturally occuring compounds to negate foul odors. The scientific selection of these compounds is the core of Benzaco Scientific odor control technology and has taken many years to perfect. Benzaco Scientific's proprietary chemical formulas have 20 years of documented success eliminating odors at industrial, waste-water, and solid waste management facilities.
Odor Armor:
- No Masking Agents or Perfumes. Removes foul odors from the source.
- Environmentally Safe. All Natural Ingredients.
- EPA Classified. NON-TOXIC & NON-HAZARDOUS.
Without it, Life Stinks! "

If you want to be able to order this product, please login to your account
Manufacturer: Flipo Group
Order terms
Typical delivery time frame: 7 days
Opening Order Minimum: $100.00
Re-Order Minimum: $100.00
Free Shipping: $500.00
Terms Offered (upon approval): Yes
Payment Terms:
Credit Card: MasterCard; Visa; American Express; Discover;
Upon Credit Approval: COD; NET 30;
More from Flipo Group
User Reviews: