Wholesale Pet Products & Supplies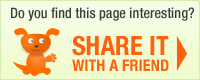 Manufacturer: Clean + Green
Litter Box Cleaner and Odor Remover - 16 oz. (6/Case): Wholesale Cats Stain, Odor and Clean-Up Products

Be the first to write a rating review
Rating





(0 votes)
Product description:CLEAN+GREEN® litter box cleaner and odor remover is a natural, green cleaning solution for the removal of cat urine odor and stains from feces, vomit, urine and hairballs in and around the litter box. Made from environmentally friendly, natural cleaning ingredients and packaged to recycle the container, you now have an eco friendly and totally effective cat urine stain and cat urine odor remover that is as safe for your pets' health as it is for the environment. It works on cat urine odor removal as well as feces odor removal, hairballs and other litter box deposits.

CLEAN+GREEN is the only eco-friendly aerosol, green pet cleaning, pet odor remover and pet stain remover product on the planet!


Powerful and Effective
Professional strength. Used by pet and cleaning professionals. Exclusive Patented Encapsulation Technology and Advanced Eliminator Formula.

All Natural Ingredients:
Cane sugar derivatives, proprietary botanical extracts and hydrated cellulose (cleaning agents), purified water and nitrogen propellant (non-flammable & eco friendly.)

Quick and Easy
Works on contact. Just spray - no need to soak, scrub or rinse.

Safe and Eco Friendly
Safe on all water-safe surfaces. Environmentally Responsible Formulation: non-toxic, non-flammable, non-corrosive, non-carcinogenic and 100% biodegradable.


If you want to be able to order this product, please login to your account
Manufacturer: Clean + Green

Order terms
Typical delivery time frame: 14 days
Opening Order Minimum: $29.70
Re-Order Minimum: $29.70
Free Shipping: $118.00
Terms Offered (upon approval): Yes
Payment Terms:
Credit Card: MasterCard; Visa; American Express;
Upon Credit Approval: NET 30;
More from Clean + Green
User Reviews: