Wholesale Pet Products & Supplies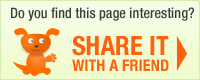 Manufacturer: Clean + Green
Concrete & Grout Cleaner for Cats - 16 oz. (6/Case): Wholesale Cats Stain, Odor and Clean-Up Products

Be the first to write a rating review
Rating





(0 votes)
Product description:Cleans and removes odors and stains from concrete for cat cleanup problems such as urine, cat spray, feces, hairballs or vomit

-Works Instantly and Easily
-All Natural Ingredients
-Powerful and Effective
-Safe for Pets, People and the Planet

Powerful and Effective
Professional strength. Used by pet and cleaning professionals. Exclusive Patented Encapsulation Technology and Advanced Eliminator Formula.

All Natural Ingredients:
Cane sugar derivatives, proprietary botanical extracts and hydrated cellulose (cleaning agents), purified water and nitrogen propellant (non-flammable & eco friendly.)

Quick and Easy
Works on contact. Just spray - no need to soak, scrub or rinse.

Safe and Eco Friendly
Safe on all water-safe surfaces. Environmentally Responsible Formulation: non-toxic, non-flammable, non-corrosive, non-carcinogenic and 100% biodegradable.

If you want to be able to order this product, please login to your account
Manufacturer: Clean + Green

Order terms
Typical delivery time frame: 14 days
Opening Order Minimum: $29.70
Re-Order Minimum: $29.70
Free Shipping: $118.00
Terms Offered (upon approval): Yes
Payment Terms:
Credit Card: MasterCard; Visa; American Express;
Upon Credit Approval: NET 30;
More from Clean + Green
User Reviews: