Wholesale Pet Products & Supplies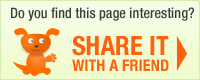 Manufacturer: Nylabone
Multiple-Cat Family Book - Min. Order 2: Wholesale Cats Training Products Products

Be the first to write a rating review
Rating





(0 votes)
Product description:Over 17 million households in the US own more than one cat. This expert guide advises how to plan for setup and maintain a harmonious home enviroment for you and your cats while meeting their special nutrition, housing, and daily care needs.

Sheila Webster Boneham, Ph.D.

ISBN: 9780793837984 Softcover, 112 pp.

If you want to be able to order this product, please login to your account
Manufacturer: Nylabone
Order terms
Typical delivery time frame: 5 days
Opening Order Minimum: $150.00
Re-Order Minimum: $150.00
Free Shipping: No
Terms Offered (upon approval): No
Payment Terms:
Credit Card: MasterCard; Visa; American Express; Discover;
Upon Credit Approval: ;
More from Nylabone
User Reviews: