Wholesale Pet Products & Supplies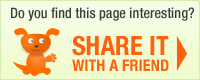 Manufacturer: Dr. Goodpet
Stink Off - 8 fl oz.: Wholesale Products

Be the first to write a rating review
Rating





(0 votes)
Product description:Now available - a true homeopathic odor control product - Used by veterinarians in their clinics to keep a clean environment.

Originally developed over 20 years to keep the areas adjacent to manure piles workable.

Unscented formula. Contains no perfume. Actually clears the odors from the air. No fragrance left behind.

Works for pet odors, cat litter box, kennels, tobacco odors, kitchens, carpets, shoes and socks, barns, locker rooms, etc.

Non-toxic and bio-degradable.

If you want to be able to order this product, please login to your account
Manufacturer: Dr. Goodpet
Order terms
Typical delivery time frame: 3 days
Free Shipping: $100.00
Terms Offered (upon approval): Yes
Payment Terms:
Credit Card: MasterCard; Visa; American Express; Discover;
Upon Credit Approval: NET 30;
More from Dr. Goodpet
User Reviews: