Wholesale Pet Products & Supplies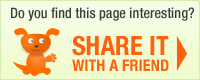 Manufacturer: Gamma 2
Vittles Vault SoftStore: Wholesale Dogs Bowls and Feeding Supplies Products

Be the first to write a rating review
Rating





(0 votes)
Product description:SOFTstore 30 - 4-13" Tall x 12" Diameter
30-35 lbs (8.0 Gallons)

SOFTstore 50 - 4-30" Tall x 12" Diameter
50-55 lbs. (13.0 Gallons)

Collapsible soft-sided bag keeps air out and saves valuable storage space.
Easy to Refill. Lid spins on & off.
Insect Proof.
Food Grade Plastic Lid and Bag Liner.

SOFTstore Brochure
Great for Dry Pet Food, Bird Seed and Hundreds of Storage Applications. Perfect for space-saving storage for home or on the road.. Available in two colors (Blue & Green).

If you want to be able to order this product, please login to your account
Manufacturer: Gamma 2
Order terms
Typical delivery time frame: 3 days
Free Shipping: No
Terms Offered (upon approval): No
Payment Terms:
Credit Card: MasterCard; Visa;
Upon Credit Approval: ;
More from Gamma 2
User Reviews: